CREATE ENGAGING ELEARNING QUICKLY & EASILY WITH OUR FREE COURSE AUTHORING TOOL
Udutu's cloud-based Course Authoring Tool allows you to quickly create online training for your business. Our SCORM compliant course authoring tool offers pre-designed templates, supports video and other multimedia, and even allows you to upload and convert PowerPoints and other existing content.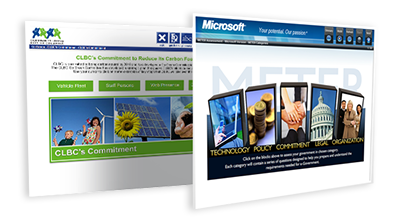 Powerful, Full-Featured Online eLearning Authoring Tool
Our eLearning software is cloud-based, so you can create your online courses anywhere you have an internet connection. Using Udutu's Authoring Tool, distributed curriculum development teams collaborate using any web browser, on any platform or operating system.
No software installation or coding skills are required.
START USING UDUTU'S COURSE AUTHORING TOOL
Create engaging course content that gets results. Get started with our course Authoring Tool quickly and easily — no programming skills required.
Udutu's User-Friendly Course Authoring Tool Makes Training More Effective
Work With Udutu's In-House Course Development Team
While Udutu's Course Authoring Tool is designed to be easy to use, our in-house instructional designers and graphic designers can help you build effective curriculum that achieves your training goals.
Testimonials
It was a brilliant discovery to find UDUTU when I was asked to review possible E-learning Learning object creators and scenario builders for my University E-learning team. UDUTU does everything we need and more. It is even better than very expensive bought software like Captivate and Articulate. You can create your own theme, and then use the useful templates to build your interactive learning objects or even adaptive learning scenarios. Sky is the limit! For the person who has basic IT skills but want to make complex learning objects or even take the next step up from a PowerPoint this does everything. Quickly add PowerPoints, quizzes, multimedia. Work on them as a group and when you have finished you can export to the VLE as SCORM compliant packages. You can even upload previously authored SCORMS and re-edit them. Not many packages do this. The are so many cool features. This sets the bar high. I wish I had learned about it earlier.
I have used this tool for over 10 years and have seen it grow and expand to one of the most useful authoring tools on the market. Originally my employees used it to author over 40 online courses and recently I learned how to use it and have authored 3 courses with more on the way. It is easy to use and learn. User Guides and tools are available and easy to understand. The support and customer service from Udutu is the "BEST".
Who Uses Udutu's Course Authoring Tool
Enterprises, small businesses and individual content creator all use Udutu's powerful, affordable, user-friendly course authoring solution.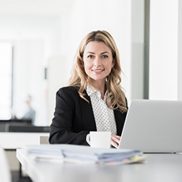 Executive and Corporate Managers
HR, IT and Training Managers in corporations looking for an easy and instant solution for their business training needs should use Udutu. Whether it's to meet the short-term training needs for a group of employees, an independent business unit or a department, now you can use Udutu to meet your needs instantly without any capital costs or help from your IT Department.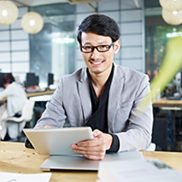 Small & Medium Size Business Owners
Business Owners without the capital or operational budget to invest in an expensive eLearning solution can use Udutu for a low-cost yet feature-rich eLearning platform. It will meet all their employee needs such as compliance, onboarding and skills-based training. The platform will grow with your business so you will always be covered.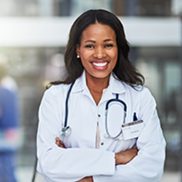 Content Creators &  Experts
Individuals with subject matter expertise but without any programming skills can use the simple-to-use Udutu platform to create and distribute their knowledge. Whether you have 5 or 50,000 learners, the platform allows you to scale as per need, while providing all the features of a world-class solution.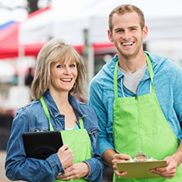 Retail & Franchise Managers
Retail chains and franchises, such as convenience stores with high turnover rates, can most effectively use Udutu to impart and distribute automated training content. This could include onboarding, compliance and particular niches, eliminating the need for training managers while reducing costs and work hours lost.
How the Udutu Course Authoring Tool Helps Your Business
Our Course Authoring Tool Integrates With Other Udutu Solutions
Udutu suite of elearning tools and resources makes it easy for everyone to develop, deploy, and manage online training and learning. Our online course authoring tool, our hosted learning management system (LMS) and, for those who need it, our course development, curriculum planning, and other professional services present a complete end-to-end training solution.
Udutu's proprietary tools, SCORM engines, and our unique service benefits ensure that you can rely on Udutu for your primary training platform needs while still being able to incorporate and integrate other tools and services with ease. Udutu is the ideal hub for your training with easy-to-use, affordable core services that ensure rapid course/assessment development and highly scalable deployment options.
GET STARTED WITH OUR COURSE AUTHORING TOOL QUICKLY & EASILY