Convert Powerpoint to HTML5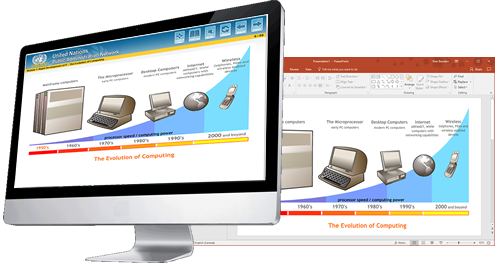 How All Our Products Work Together
Convert PowerPoint to HTML5 in One Simple Click
PowerPoint to HTML5 converter allows you to convert your PowerPoints into a web ready course saving you time and effort.
Features:
Preserve All Effects
Multi-Device Compatible
Incredible Value
Web & SCORM Compliant
All your Converted PowerPoints will be "Web Ready" and SCORM Compliant allowing you to use them for hosting, training or distribution.
Udutu is dedicated to making it easy for everyone to develop, deploy, and manage online training and learning. Our online course authoring tool, our hosted learning management system (LMS) and, for those who need it, our course development, curriculum planning, and other professional services present a complete end-to-end training solution. Udutu's proprietary tools, SCORM engines, and our unique service benefits ensure that you can rely on Udutu for your primary training platform needs while still being able to incorporate and integrate other tools and services with ease. Udutu is the ideal hub for your training with easy-to-use,  affordable core services that ensure rapid course/assessment development and highly scalable deployment options.
The PowerPoint to HTML5 converter allows you to convert PowerPoint to HTML5 and a web ready course, saving you time and effort. 
Why our course authoring tool is the best choice for your eLearning project.